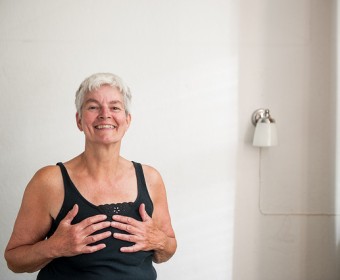 A Loving portrait when dealing with loss
"Would you be willing to make a portrait series of me? Nude?" Loes asked me, who had to have her breasts removed due to breast cancer. The first one because it was necessary, the second as a precaution, because she wanted it. The surgeon had done a beautiful job and she wanted to show a different picture of the effects of such operations. "It is often so sad and miserable. And it is not always like that. To me it is a liberation; I feel much more free now."
"Would you be willing to make a portrait series of me? Nude?"
Three times a benefit
To Loes the portrait sessions held three moments that brought her something:
1) Before the session: by asking me if I wanted to do this, she conquered herself. She was allowed to be seen!
2) The actual doing brought her joy and gave her the feeling of being cherished and really being as she is.
3) Upon seeing the pictures, she told me: "You found me!" A beautiful compliment that was made even greater because of what her neighbour said when she saw the pictures: "If you were younger, I would have figured you were pregnant; you look that radiant."
"You found me!"
It was the third time someone had asked me to do something like this. Yet, I portray people all the time who, one way or the other have lost something, (like self esteem) and who are afraid of the camera, but also long to be really seen. I've noticed that the portrait sessions often have healing qualities. People tell me they felt as if they were lifted during the sessions and often hold good memories because they have pictures of themselves, showing who they really are.
Portraiture sessions when dealing with loss, at a voluntary contribution
Offer to those who are dealing with loss
I would like to offer a similar portrait session to people who are dealing with loss. I think of people who are seriously ill, have undergone an amputation or will still have to undergo one, or who were or are otherwise confronted with physical or mental loss. Because a portrait session (page in Dutch) with me is not affordable to everyone, I would like to offer these 'portrait sessions when dealing with loss' at a voluntary contribution, based on one's budget (plus travel expenses).
The reason I do this, is that I want to invest part of my time and my talents to be of service to others. As a volunteer in palliative care I am present for people, as a listener, buddy and witness. Since 2010 I've taken part in several trainings, retreats and educational programs that were aimed at the spiritual care for seriously ill people and people in the last stage of their lives. The essence of the trainings was again and again 'to really be present for and with the other'. I feel honored and happy that I may do this work and since photography can add an extra powerful layer, I am pleased to add this.
Want to know more or make an appointment? –>
A portrait series can help you to see and experience yourself as whole again.
What comes to mind when thinking of a photo session around loss?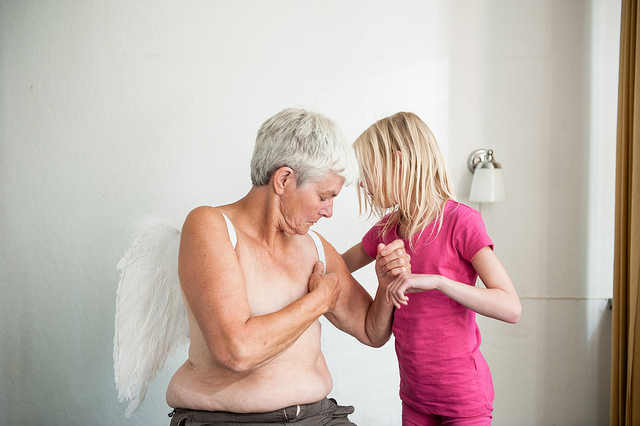 It can be a short (or longer) series that shows moments before, during and / or after medical treatments, like chemo therapy, radiation or an operation. Loss of hair for instance often has a large impact on women as well as men. It may also be a tough or vulnerable portrait after an accident. A muscular disease literally takes one's strength away and what does that mean to you? Having to miss a body part will make a considerable impact. Scars bear witness to what once was and never will be again. A portrait series can help in experiencing oneself as whole (again).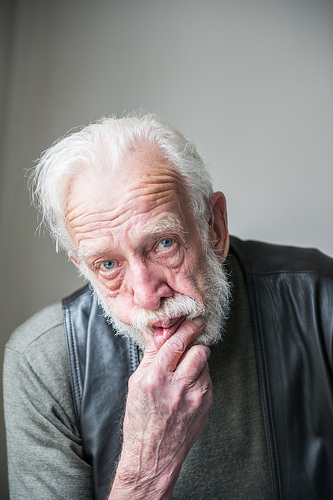 If you know you won't have much longer to live, I can also portray you, for yourself and your loved ones. It may be a pure portrait at home or, if this is still possible, at a special location, in certain clothing, seriously or in a lighter manner. We can discuss this beforehand and let it organically grow on the spot.
Finally, also the loss of something important that never was, such as the unfulfilled wish to be a mother or father, can be the subject.
We can work with all feelings and thoughts regarding the loss. We may express what the (coming) loss means to you. What it takes away, but possibly also what it brings. I like to dive deep and nothing is too strange for me.
Would you like to discuss / explore if this can be something for you?
make an appointment –>